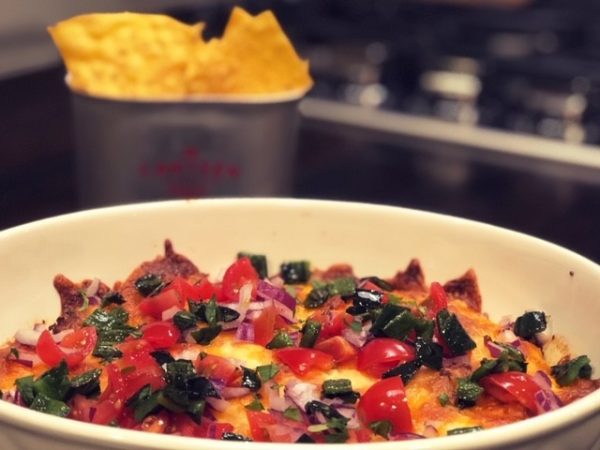 | | |
| --- | --- |
| | |
1. Preheat oven to 375°F. In a large skillet, add chorizo sausage and cook until browned, 4-5 minutes.

2. In a large bowl, add goat cheese, cream cheese, and Monterey jack cheese. Mix until thoroughly combined.

3. Spread chorizo over the bottom of a 1 quart baking dish. Top with cheese mixture and bake until bubbling, 20-25 minutes.

4. In the meantime, in a small skillet over medium heat, saute' poblano pepper until softened, 4-5 minutes.

5. When queso is bubbling, remove from the oven and top with tomatoes, red onion, and poblano peppers.

6. Serve immediately with favorite tortilla chips.